Digital
transformation entails changing the
organization and relational flow of companies: It is a new way of thinking and working at the business level that goes
beyond technology and must also transform their culture and work
methodology.
Nowadays trends and changes in user habits are
forcing companies to undergo a digital adaptation where digital processes and
products will never cease to move forward.
However, we must take this transformation one step
further and put users at the centre of our strategy, since they will be the
ones that will bring us value and set us apart in such a changing world.
Every digital transformation must go hand in hand with a digital strategy that maximizes the satisfaction of our clients and enables us to achieve the marketing and business goals in our channels.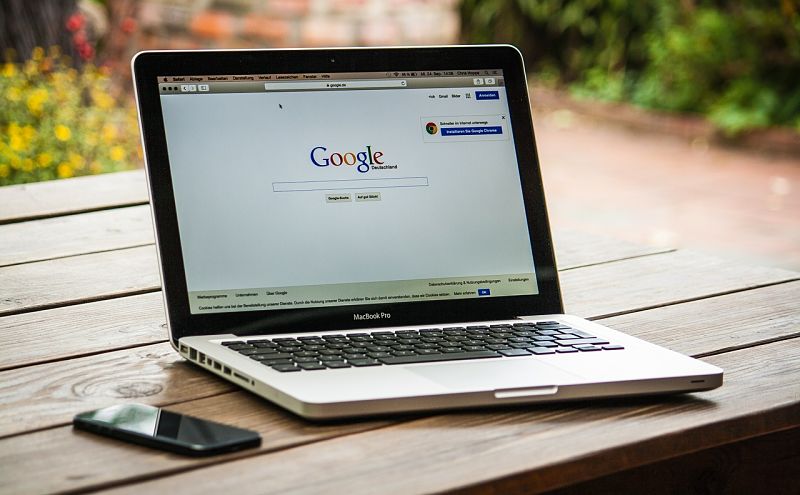 SEO is becoming
one of the main web traffic capture and digital conversion channels in the digital strategies of companies.
According to the "A Study of the Conversion Rate in Spanish Digital Businesses" conducted by Flat 101 (you can download it here), SEO is behind 48% of all of a website's traffic on average and results in a 1.11% average conversion rate.
The digital ecosystem is continually evolving and Google, as the main search engine, is
not immune to these changes. The search engine, by making continual changes to
the way results and rankings are displayed, seeks ever greater personalization at the user level in order to yield
(and predict) quality results to the searches of its users.
Therefore, Google is increasingly more focused on
anticipating the search intent in an attempt to provide users with the best
options for their searches.
One of the biggest changes Google has undergone in
the past few months is the way in which it sorts searches, going from a model
of 'informational', 'navigational' and 'transactional' searches to
differentiating among the following 4 search types:
Do: searches
pertaining to the actions users can carry out (purchasing, downloading,
interacting…) or requests for devices (Google Home).
Know: answering to
specific searches by providing contents from news articles, posts or wikis
according to some quality criteria.
Find: users that
search inside a specific site or business.
Website: related to Find, it is circumscribed to searches for brands or people who are popular within a certain industry.
Within this present context, SEO accounts for a
considerable percentage of websites' traffic and conversion rate – apart from
demanding a crucial role in digital transformation.
The current competitive context demands agility and speed when designing digital products, without losing sight of their strategic approach and the needs of users. It is, therefore, a balance which is hard to strike and must stem from the definition of the strategy itself.
SEO strategy within the Agile framework
In an past post, my colleague Nacho Herranz showed us how to integrate
strategy, analytics and design in Agile. Today, we will give it one more turn
and make SEO an essential part of
the model, since we want to maximize
digital products' value for users and the business by getting the entire team
on board.
In the post I mentioned, a product's added value
was approved through an process of improvement in iterative and incremental
cycles starting from a Sprint 0 or 'Vision'.
In SEO, during a
first 'Vision' phase – a strategic analysis phase, the business and the
industry will be analyzed by conducting a series of analyses such as:
Competitive intelligence analysis, where we will identify our role inside the
industry compared to our competition and what sets our business and of
competitors apart.
An analysis of user search trends, which will help us to define the positioning that
will enable us to maximize the utility of our web application.
A technical SEO audit, which will allow us to discover our website's strengths
and weaknesses.
By cross referencing the information we obtain from the different analyses we will be able to carry out a SWOT (Strengths, Weaknesses, Opportunities and Threats) analysis and a COEC (Capitalizing strengths, Overcoming weaknesses, Exploiting Opportunities and Countering threats) analysis.
These analysis will be the basis for proposing the SEO MVP of our digital product and proposing work epics and items to be included and prioritized in each sprint's product backlog.
Defining the SEO MVP
Defining the
minimum viable product (MVP) from a SEO point of view is a complicated
thing; otherwise, a website that does fulfil all the optimized SEO requirements
will be launched.
Keep in mind that, under this philosophy, defining
a digital product means launching a product as soon as possible and
subsequently making continuous improvements that add value to it based on
continual learning and adjustment to market demands.
Therefore, in SEO we must identify those essential
technical and content functionalities that will minimize the impact on the
business and, indirectly, on the website's visibility and traffic, which in
turn will lay an effective foundation for a subsequent SEO development.
At the same time, we need to analyze the project's preliminary degree of maturity and compare it
to the industry's degree of development so as to have a full view of the
competition.
Every functionality must be translated into a model
of effort, value and impact for the business in the short, medium and long
terms.
The image above shows a SEO MPV. The red line
separates the functionalities that will be part of the initial MPV (above the
line) from those that will be added during the continual improvement process
(below).
Thus, in our example we can distinguish between high value actions that will have high impact on the business and require a lot of effort – such as a "Migration Guide," which must be part of the MVP given its critical role for the business, and other actions, such as "HTTP 2," that might have an average value for the business, a high impact on the website's load time and a level of effort to be assessed with the technical team.
Setting up the product backlog
Defining the SEO MVP responds to the need to send a project to production under a premise of speed, so some functionalities and optimizations will be left out of the first phase and will have to be included by means of continuous interactions.
These items will make up our product backlog – grouped in different epochs by optimization area. We can give it another 'turn of the screw' by adding goals (at the macro and micro levels) to each epic, which will help us to measure the impact of each sprint when the time comes to add value to the digital product.
Once we have defined the product backlog, we will be able to select those items that will be part of successive sprints depending on the effort they will require and the value and impact they will have for and on the goals.
Including the SEO in each sprint
The following graph represents the SEO workflow within the definition of a digital product improvement sprint.
Those tasks or implementations that were left out
of the MVP must be included in the project's overall product backlog and
assigned their own estimates of the effort they will take and the impact and
value they will have on and for the business.
Certain SEO tasks will be included in each sprint
depending on the degree of achievement of the project's goals.
Once the tasks have been carried out and monitoring
KPIs defined, we will have to wait to the next sprint's retrospective in order
to have a relatively realistic comparison and measurement period.
Finally, we will apply the lessons we have learnt
to reprioritize the next tasks.
Therefore, we will be following a development
hypothesis-based approach that is divided
into 4 phases and 2 timelines:
Defining the SEO improvements to be included in each sprint.
Building or implementing the improvements to the website.
Measuring in the medium term, during the next retrospective
sprint, the moment where all necessary information will be collected and the
degree of achievement of the objective measured.
besides
incorporating external insights from competitors and search engines.
As this is a continual improvement process, reaction and adjustment times are shortened.
In addition, the lessons that are learnt from the project will be used to enrich the information about the digital product's capture and, hence, conversion rate.
Conclusions
Incorporating SEO within a framework such as Agile is complicated and has its pros and cons when it comes to proposing an MVP with a maximum number of functionalities in the shortest possible time that has, in any case, positive repercussions for the website.
This methodology also entails a change in mindset for both the SEO consultant and the development team that will have to fine tune its developments according to a SEO outlook.
Here, the in-house training of the team (including the product owner) will play an essential role when it comes to coming up with the SEO strategy and achieving the marketing and business goals.
More thoughts about this.
Read more.
Send.
Comments are moderated and will only be visible if they add to the discussion in a constructive way. If you disagree with a point, please, be polite.