The way in which our DNA tool came about reflects how we really are, what our essence is, basically it reflects Paradigma's DNA.
Paradigma is a company without hierarchies where people organize themselves in circles around areas of knowledge. There are no offices, no walls, there are open spaces that favor communication, transparency, personal relationships, coffee at mid-morning... and this is where our tool was born.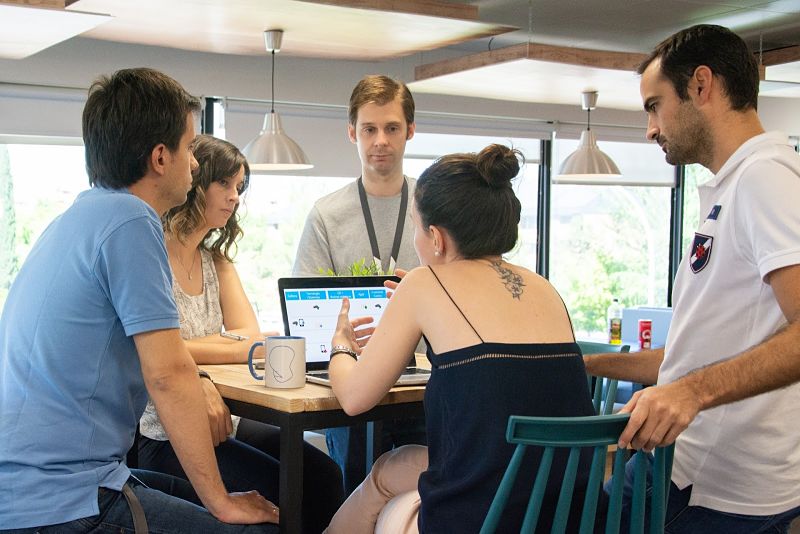 One day while having coffee, people from different areas commented how we could go about having a snapshot of the state of the teams based on certain vectors: Agile, Technology, Quality, Culture, Customer Experience. These are some of our areas present in the teams that develop products for our customers.
The objective was to have, in a visible and comparable way, the state of the team for inspection and adaptation, for each team to see what could be improved and what other teams could ask for advice or help.
We were already doing something similar with our customers, so why not do it ourselves? The next step was to shape it. We told our preliminary idea to Paradigma and they gave us the green light to take it forward. Ans so we began to meet in our spare time to specify some aspects:
How to measure it?
We had to look for an objective and measurable way to qualify the teams and know their strengths and how they could improve. For this reason, we thought about questionnaires that the teams could complete at the end of an iteration, usually in their retrospectives with all the team gathered in a way that fostered transparency.
How to represent it?
The focus was on teams, not on competition, so we thought of a star rating based on the value of the questions. In addition, the goal was improvement, so it was important to reflect whether the team had improved, matched or worsened with respect to the previous iteration and to be able to act in each case.
How to gamify it?
It was not about rewarding the best, but having a rough idea as to the state of the teams that manage to do their best ,so we thought of a representative object of each vector so that the team that had the best score would guard it.
How often?
It would be good to review and show the teams that were a reference making it coincide with our monthly F5 meeting where we are updated about the latest company news from the previous month.
Well, we almost had it. Now we needed to choose how to represent each vector and the ide of using animals came to us:
The monkey represents the Agile vector, since it is an agile animal.
The chameleon for Technology, because it adapts to new changes.
The seal for Quality as it means distinctive quality.
The dog for Customer Experience as it serves to measure the experience of Paradigma's customers, so that we improve the service we provide them.
The panda to represent our Culture, since it represents a friendly being who also has character.
With all this and a touch of magic from our UX colleagues, the result was this: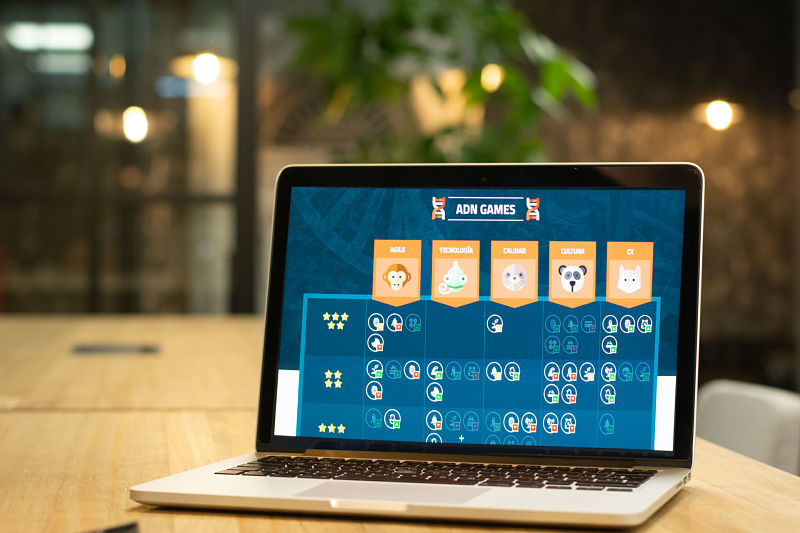 And the objects to guard, some nice stuffed animals that travel from team to team month after month.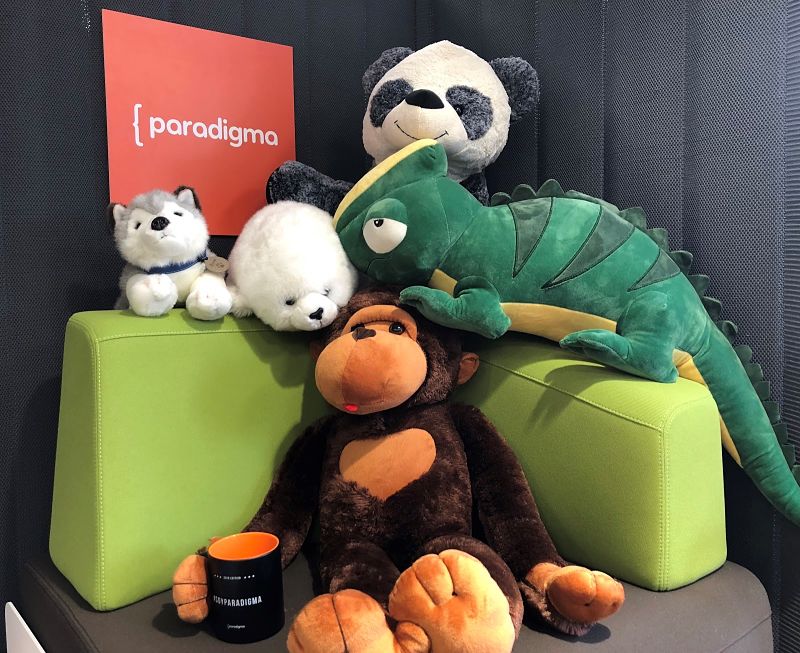 This is Paradigma's DNA. A tool that gives visibility to the entire company of the state of the projects, which favors communication and help between teams and motivates us every day to do things a little better as well as being an added value for our customers.
This way we also manage to keep our DNA.
Comments are moderated and will only be visible if they add to the discussion in a constructive way. If you disagree with a point, please, be polite.
Subscribe