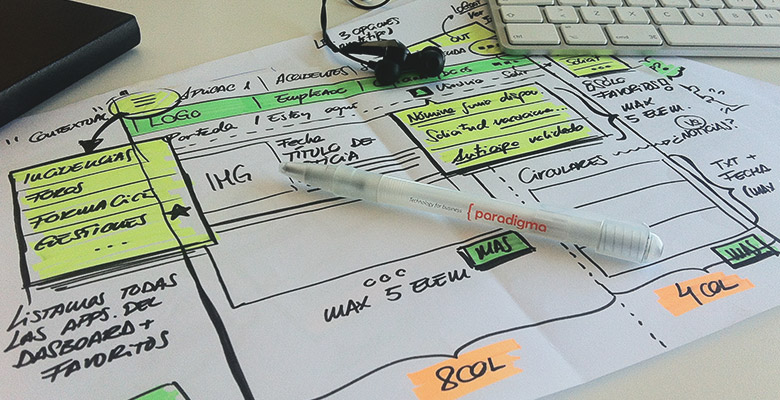 From the sheet of paper to the last pixel
We defined several user sessions for the outlines of the project. The objectives were very clear from day one. Both the viewing platform and the context in which this interface is used forced us to reduce the data collection for the price to a minimum.
Simplifying user decisions, we modified the pricing criteria and proposed one simplified so that anyone could get a quote in less than a minute from the system.
The final look
The graph is placed at the service of this simplification. We lightened the graph line of the brand in the final design and reduced color palette to avoid information overload. This, combined with a model of simple and direct interaction, resulted in a clear, compact and intuitive.