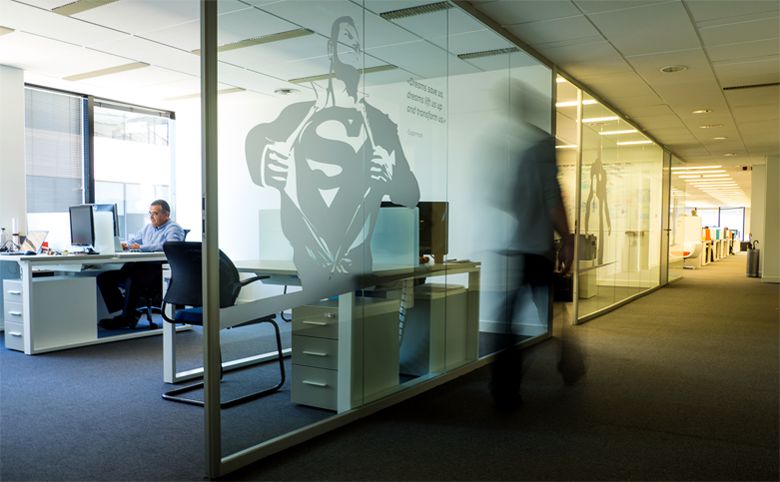 Flexibility for the client
One of the qualities of Paradigma in tackling a project is the abiity to adapt to the specific needs of the same, in each case being something unique and different.
ln this case, our client asked us at a technological level to develop a Drupal CMS with a responsive layout, and in terms of user experience and design, continued prototypes almost closed with the corresponding creation of a visual line.
Adding a visual layer to the prototypes
The user experience and visual design are two distinct parts that have a strong relationship with each other, both being equally important in the development of a project.
With Unidad Editorial having virtually closed prototypes, Paradigma had to do work study and adaptation to provide a graphical solution consistent with previous work.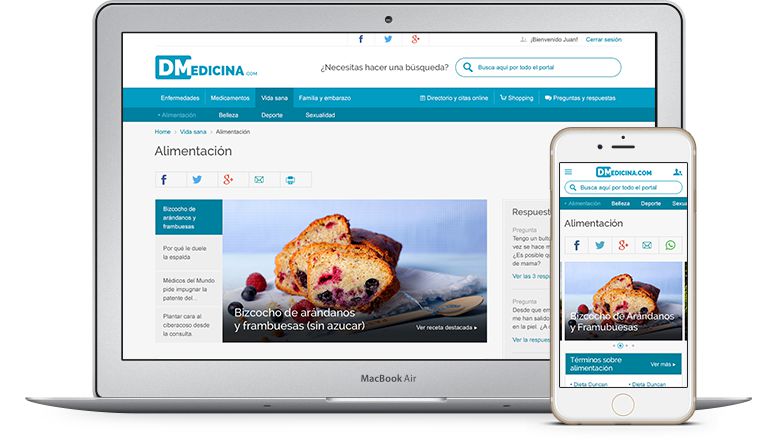 A multi-device solution
Another vital requirement for the success of the project was the need for a site that suits mobile devices, since traffic from mobile or tablets is increasingly high.
Paradigma made the necessary adjustments to the user experience, the design of specific elements and the corresponding multi-device responsive layout.
Drupal, a tailored CMS for the project
As DMedicina is a site based on content and advertising, Paradigma team developed a CMS that meets customer needs and has the necessary technology.
Easy to manage, simple to edit and upload information, incorporating tailored advertising, collecting data from many services are some of the technical features offered by the manager developed for DMedicina.