Cetelem has chosen Paradigma to design and develop the native applications of its Client Space, and as a partner to introduce the agile culture and methods in the "workflow" of its digital projects."
The user area of a company is no longer just a cold management space, now it must be more. It is the place where the company and the client interact more directly.
Starting from this premise, Cetelem hasn't stopped improving the desktop version of its Client Space, and in order to make a leap in quality in mobile devices, it has decided to create its new native apps from scratch.
Paradigma has helped Cetelem in three major fronts: the introduction of Scrum as a working methodology, in the design of the user experience and in the development of native applications.
Keywords
Native App, iOS, Android, UX, Design, Agile, Scrum, Digital Transformation.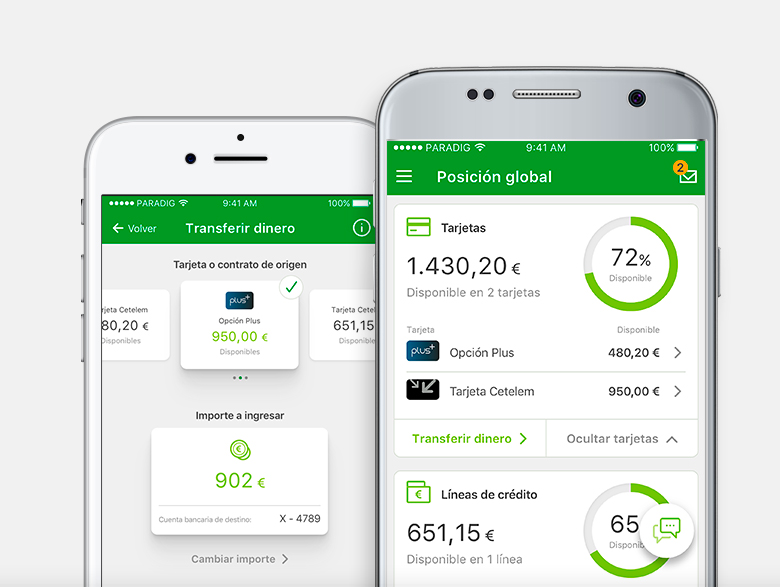 Designing a unique experience
Knowing that each operating system has its particularities in visual and interaction terms, Cetelem asked us to create a neutral user experience when defining the design bases of the app, and that the experience was aimed at highlighting the functionality of the application.
Therefore, we decided to balance between, on the one hand, using those fundamental native elements with which the user feels 'at home'; and on the other hand, we designed a series of customized components, with an attractive and current visual aspect that reinforces the brand experience and differentiates it from the rest of the sector's applications.
An example of agile development
The joint development of the native apps of Cetelem has been an example of how to achieve the principles of the agile software development manifesto.
The importance of people and their interaction is evident in the team formed by Cetelem and Paradigma, which has worked perfectly, achieving:
Delivery of value from sprint to sprint. Allowing the adaptation of the product to the needs of the project while its functionality was delivered.
A great client-partner collaboration. Focused on getting the best possible product in the shortest time.
Adaptation to market changes.As a result of the analysis of each iteration.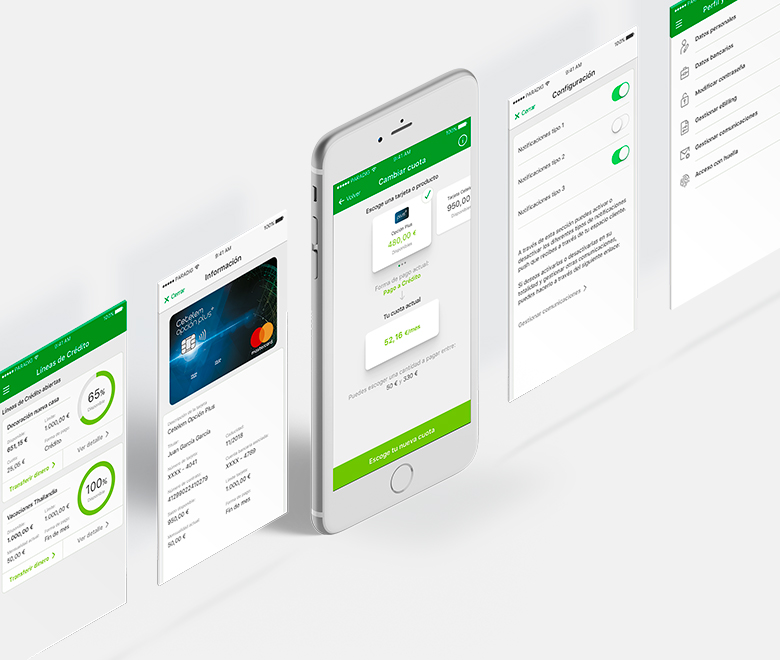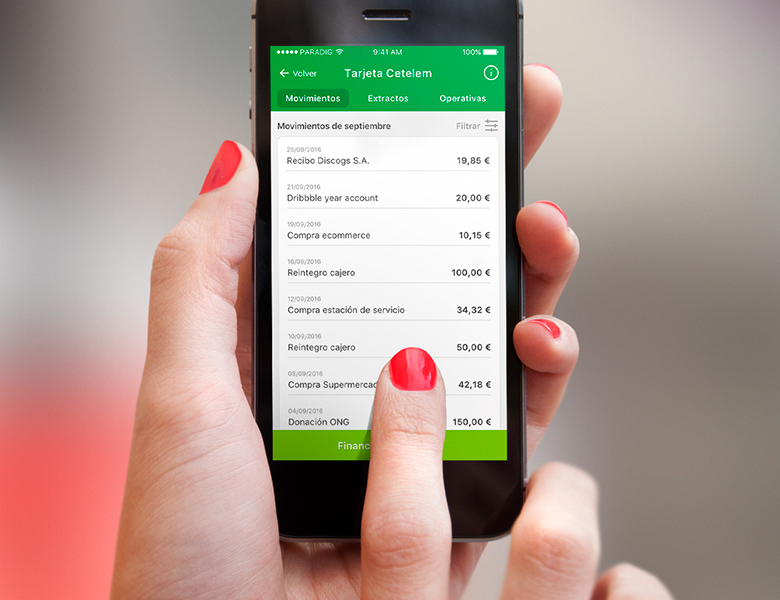 Testing before launch
Being the first version developed for the Spanish market and not having prior feedback from users, it was considered that during the development of the apps, and due to its strategic importance, it would be necessary to do user tests so as to be able to test the product before releasing it.
The user tests were a success because they confirmed that the vast majority of the development was usable and easy to understand by users, but also because it allowed us to understand how people used our application, thus being able to polish some aspects and take on new ideas for the next release.
The valuation of our apps in the different markets
4.2
over 5 points of evaluation in Google Play after 56 reviews
4*
of evaluation over 5 possible in the Apple App Store